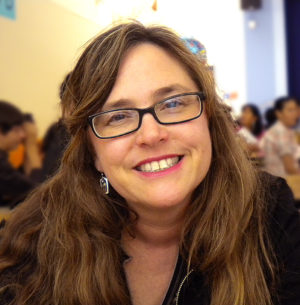 I love color, and my passion is to create playful, whimsical and sometimes quirky art that makes people happy, giggle, and smile.
I am a native Texan born and raised in Dallas, now living in southern California. I have been a commercial illustrator, designer, graphic artist, website designer, and fine artist for over 25 years. Clients: Verizon, Sonic, Chilies, Del Taco, Dream Smart Academy, and CH Products.
I love to draw and paint. I enjoy working both traditionally and digitally. I fell in love with Procreate and my Apple Pen. My illustrations are mostly inspired by the world around me and living California. I go on  long walks everyday, sometimes on the beach and other times hike in the mountains. My illustrations can be found on wrapping paper, fabric, greeting cards, children's books, kids meal boxes, art prints, and home decor.
History and Education
After college I worked creating art and illustration for a packaging company in Dallas. Some of our clients were Sonic, Chilies, and Del Taco.
I moved to California in to be a graphic designer in the video game industry. I worked for GTE/Verizon for 9 years where I created corporate illustration and art for websites. Even though I dabbled a little with traditional and digital illustration at Verizon, when I left that job, I got serious about illustration.
I owned my own graphic design corporation and managed eight clients and three contractors for eight years. Red Edge Graphics.
Today, I am now a full-time illustrator, teacher, and surface surface designer. 
Education
BFA in Advertising from University of North Texas 
37 hours from the Apple Regional Multimedia Center, Plano Texas
Fine art workshops and studios classes: Greg LaRock; Debra Huse;   Richard Morris; Studio 2nd Street with Ron and Vanessa Lemen in Encinitas, CA; and Watts Atelier in Encinitas, CA 
Contact me through Instagram.
Other Websites—-
Red Edge Graphics http://rededgegraphics.com 
Christian Art Lessons https://www.christianartlessons.com
Karen Brake Fine Art http://www.karenbrake.com