--------Illustration--------
Leave your name and email below along with what you are looking for in the message box. Or you can call us at 760-815-3804.
My Private Scream Journal
My Self-guided Journal of Exercises, Writing Prompts, and Coloring Pages is finally finished.
Do you like cats? You will love this cat guided journal.
Join me and the cats on a journey through a guided journal "My Private Scream Journal." The journal is an interactive self-guided journal of exercises, writing prompts, and coloring pages. I have also included pages for drawing and coloring.
Scream out your frustration, clean out your brain, reflect and grow.
The Private Scream Journal is an 86 page 8×10 downloadable PDF file. Only $5.99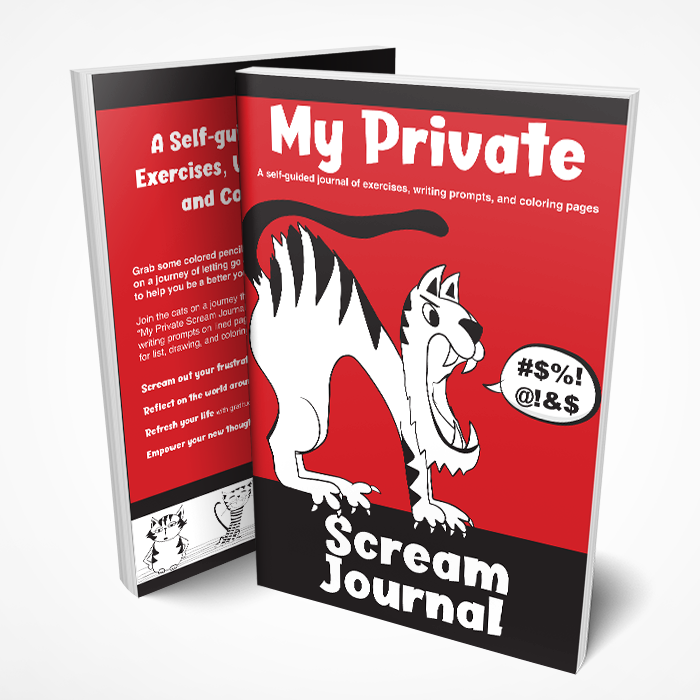 If you want a printed copy,
Buy on Amazon Today for $7.99.